Argyle Legends vs Maristow Vets 2017
Sunday 28th April 2017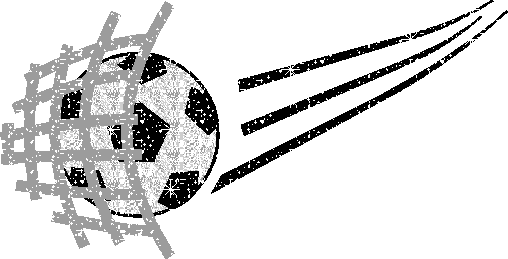 Argyle Legends extended their unbeaten run to 10 games with a brilliant display of attacking football when they defeated a more than useful Maristow Vets side by 10 goals to 5 in their latest fixture.
Argyle Legends kicked off in hot and humid conditions on the 3G surface at Devonport High School for Boys and were immediately put under pressure by their Devon Premier League opponents.
In a frantic opening Maristow could have scored twice, before eventually taking the lead in the 10th minute, when a quick free kick caught Legends goalkeeper Graham Kimberley unawares.
Within a minute the Legends equalised when Owen Pickard, playing his first game for 2 years, drilled the ball home from 10 yards following a neat one, two with Bradley Swiggs.
In the 14th minute Legends winger David Byrne hobbled off to be replaced by Lee Coxon. Coxon made a immediate impact when following a good passage of play his superb cross was coolly finished by Pickard.
There was no stopping the Legends and that man Pickard scored his and the Legends third goal after 25 mins with another clinical finish.
Five minutes later Pickard turned provider when he set up Swiggs to make it 4-1.
With
Paul
Adcock, Ryan Cross and Coxon dominating the midfield Pickard and Swiggs were proving to be unplayable and both scored another goal apiece to make it an unbelievable 6-1 to the Legends at half time.
Before the second half restarted
Paul
Smith replaced the injured Ryan Cross.
The Legends started the second half sloppily and Maristow reduced the arrears in the 50th minute with a penalty following a needless corner and clumsy challenge.
The Legends not surprisingly perhaps, were unable to maintain their first half dominance and Maristow sensing this were now having more of the possession.
After 67 minutes the Legends made a double substitution, replacing first half goalscorers Pickard and Swiggs with a equally potent strike force in Stewert Yetton and Connor Byrne (son of David).
The effect was not immediately apparent as 2 goals in 2 minutes from the hosts made the score 6-4 and it seemed the Legends were in danger of undoing their outstanding first half performance.
In the 75th minute the Legends gave themselves a bit of breathing space with a neat finish from Byrne following a great cross from Yetton.
Two minutes later it was 8-4 when Yetton was the first to react after a shot from Steve Brownlow had hit the crossbar.
In the 80th minute Yetton made it 9-4 with a great strike from just inside the penalty area and completed a 7 minute hat trick by scoring the Legends 10th after 84 mins.
To complete a brilliant afternoons entertainment, in front of a decent crowd, Maristow made the final score 10-5 in the 90th minute with a tremendous strike from fully 30 yards.
Legends Line Up
Graham Kimberley
Steve Brownlow
Paul Edwards
Lee Hodges (Captain)
Geoff Battams
David Byrne (Lee Coxon 14 mins)
Ryan Cross (Paul Smith H/T)
Paul Adcock
Mark Rowe
Bradley Swiggs ( Connor Byrne 67 mins)
Owen Pickard (Stewert Yetton 67 mins)
Man of the Match
Owen Pickard. Clinical finishing.