Player Of The Month July 2020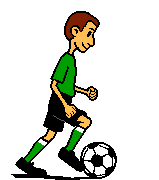 EVERY MONTH WE TRY TO FEATURE AN INTERVIEW WITH A PLAYER
NEXT IN THE SERIES IS AN INTERVIEW WITH ARYGLE LEGEND DAVID WORRALL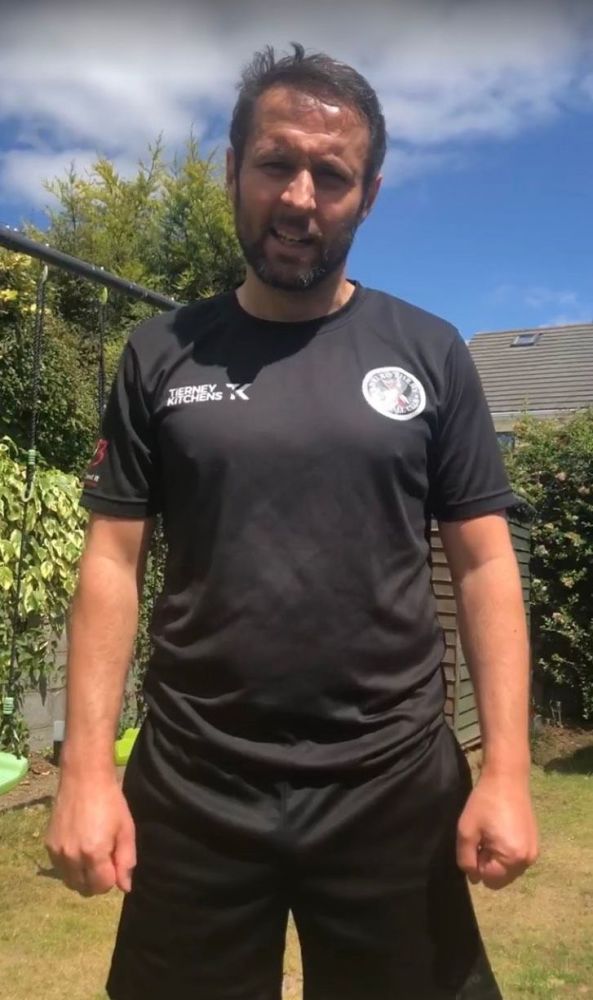 Q. What was your most memorable match whilst at Plymouth Argyle?
A. It's a difficult one to answer given I had such a great time at the club winning two league titles, and it was definitely my best/ most enjoyable spell as a player. My last game against Leicester when I got such great ovation from the fans was memorable and I'll never forget it. When we beat Luton at home the season we won Div 3 was a real marker and a great team performance- I think it gave us the belief that we could go on and get promoted. The Monday night we beat Darlington away to clinch the league in 2002 after beating Carlisle away 2 days previously. But I'd have to go for Rochdale away the night we won promotion. Just the adrenaline and atmosphere that night was incredible, and it was something we'd worked towards the whole season so I'd have to go for that one. The Plymouth fans were brilliant that night. (The bus journey back to Plymouth that night wasn't too bad either!)
Q. Who was the best Argyle player you played with and why?
A. I played with a lot of very good players at Plymouth but we were never a side who had a star player I feel, and it was very much the whole being greater than the sum of its parts. I've been asked this question before and my answer hasn't changed. Micky Evans by a country mile- Mick was just so effective for us. We played one up front a lot away from home and his hold up play was brilliant; he never gave defenders an easy time and chipped in with some important goals. And he was absolutely brilliant in the dressing room too.
Q. Who was your toughest opponent and why?
A. Playing for Plymouth Mattie Taylor at Luton was a smashing player and went on to have a great career but probably Peter Beagrie- he was a nightmare to play against. Even though he was in his late 30's at the time he could still go both ways and was brilliant in the air for a winger. If I was to say across my whole career Lubo Moravcik when he played for Celtic whilst I was at Dundee Utd- don't ask Luggy about that one!
Q. You must have an amusing story you could share with us about your time at Argyle?
A. Lots of them and most unrepeatable! We were playing Cardiff away in my first season at Plymouth (they got promoted that year) and Sean McCarthy got sent off very early in the game. The gaffer used to do this thing where he'd go into the dressing room with 5-10 mins to go before the end. We were hanging on for a nil all and Glinch got sent off with 2 or 3 mins to go- makes his away to the dressing room and the gaffer is sprawled out on the treatment bench- asks Glinch was the game over and what score it finished! As you can imagine Glinch's reply didn't go down well. We went to Magaluf after winning Div. 3 and were sitting at a bar. Lee Hodges starts to walk away and was about 20 yards from us- Neil Heaney picks up an orange and hits Hodgy full on the back of the head with it 😊.
Q. Now you are no longer playing football how do you occupy yourself?
A. Work and family mainly- I have three kids and youngest is six so it keeps you busy! I work in Financial Services in Dublin now. Don't play golf (good walk ruined) but try and run 4-5 times a week to tick over. Also went back playing over 35s last year which I really enjoyed but for obvious and much more important reasons that has been cut short this year.
Q. Can you recall your most embarrassing moment?
A. I never scored a goal in professional football which I still get ribbed about so that's pretty embarrassing. Scored an own goal against Cheltenham at home too the year after we got promoted from Div. 3 which wasn't great!
Q. Were you always destined to be a footballer?
A. From an early age I was always kicking a ball in the garden with my father and older brother. My Da came from a real football hotbed in Dublin called Whitehall which is where Liam Brady is from. I played with my brothers U10 team from the age of six for Rush Athletic which is where I'm from. Stephen McPhail is also from Rush and he went on to have a fantastic career. At 13 I left Rush and went to play for Home Farm who are very famous schoolboy club in Dublin and would have produced several players over the years including Stephen, Ronnie Whelan, Richard Dunne, Gary Kelly to name a few. Then I got the chance to go to Blackburn at 16 when Kenny Dalglish was manager and they won the Premier League in my first year as an apprentice there. A couple of ex Plymouth lads like Nicky Marker and Jock Morrison were at Blackburn at the time too. And yes Jock is probably one of the scariest pros I came across in my career!
Q. Who was the best manager you ever played under and why?
A. Alan Irvine was my youth team coach at Blackburn who was about 20 years ahead of his time with the sessions he put on. I bumped into Damian Duff about a year ago and he says he still uses the sessions that Alan put on. I've a few pals coaching at different levels and they say the same. He was by far and away the best coach I had in my career and I got a great football education at Blackburn. Brian Kerr was a great manager when I played under him for Ireland U20's in the 1997 World Cup when we finished third. His man management was brilliant, and he just made you feel about 10 feet tall before you went on the pitch. I played under Mick Harford at Rotherham and he was a brilliant guy- an absolute gent and a great coach to. But I would have to say Luggy was the best manager I played under- he signed me twice and gave me my first real chance in 1st team football so I'll always be grateful to him for that. He had a great football brain and his tactics were always spot on. We had a great bunch of lads at Plymouth and he really fostered that togetherness in the dressing room. He's also one of the harshest managers I've had and would cut you to pieces if you were having a bad game. He also proved how good a manager he was at other clubs by the number of promotions he achieved.
Q. What was your pre-match routine? E.g. lucky item, superstitions?
A. I broke my ankle at Barnet and after that always would have put my foot in a bucket of hot water for 15 mins before every game to get the blood flowing in it- even for years after. Left shin pad, sock, boot always went on before the right ones- even when I went back playing U35's last year!
Q. If you could change or amend one law of the game- or introduce a new one to benefit modern-day football, what would it be?
A. I think the current offside rule is ridiculous. If you are on the pitch you are interfering with play full stop. There's too much ambiguity now. Obviously, VAR is causing a lot of controversy but I'm definitely pro it if they could hone it and there is consistency. I can see how frustrating it would be for players. I know the question wasn't about the best new rule that's been introduced but the pass back rule is the best rule change ever introduced. I was looking at a rerun of Liverpool v Everton in the 1989 FA Cup final on tv the other day and it was ridiculous how many back passes there were in it.
Q. Who was the biggest influence on your career and why?
A. Dad 100%- he was always my biggest critic and supporter and any criticism he did give me was always constructive. He managed me for Rush Athletic from U10- U13 and was always very fair. Alan Irvine who I've mentioned previously was a great coach and influence also. He just instilled professionalism, high standards and good habits. We played Everton in the 3rd round of the FA cup and he was assistant to David Moyes. My dad was over for the game and Alan made it his business to chat to him for 10 mins before the game which typifies him as a man.
Q. If you could choose any player in the world you would have liked to have played with, who would it have been?
A. Paul McGrath- even though I'm a Liverpool fan he was my football hero and still is. I was a centre half when I was younger, and he was top top player and oozed class whatever position he played in.
Q. You are hosting a dinner party and can invite 6 famous people. Who would you invite and why?
A. a) Paul McGrath- my football hero. He is a troubled man too and to have the career he had is phenomenal. I'm sure he has some great stories too!
b) Al Pacino- my favourite actor.
c) Tommy Tiernan- an Irish comedian who is hilarious but off the wall.
d) Warren Buffett- arguably the world's greatest investor.
e) Antony Beevor- I'm a big reader and think his books on the 2nd world war are all fantastic.
f) Larry David- the co-creator of Seinfeld. Strikes me as a guy who would argue with himself so be entertaining.
Q. Who was the worst dressed player during your time at the club?
A. He was also the best player I played with at Plymouth- Micky Evans gear was horrendous!
Q. The coronavirus pandemic has resulted in the suspension of football. Do you think we will finish this season and what are the implications on next season?
A. The horse has bolted on this one with Plymouth (more or less) achieving promotion on the average points basis- great to see them going up. For clubs in the lower leagues there is no way I could have seen the season finishing so it's a good call. For me football is nothing without fans but the issue for the Premier league finishing is about money, qualifying for champions league/ Europe and relegation/ promotion from the C'ship. If they don't finish it will be a paradise for the legal profession as there is bound to be lots of litigation. Its dammed if you do and dammed if you don't on this one I think. Full disclosure- I'm a Liverpool fan so from that perspective I'd love to see the season finishing.
Q. Who was your favourite player while growing up and did you model yourself on anyone?
A. Paul McGrath for the reasons above. Alan Hansen as well was immense, and I loved the way he carried the ball out from the back as a ball playing centre half.
Q. What was your favourite ground?
A. Best ground I played at was Celtic Park. Being Irish and with all the history that brings it was a great experience. Playing for Plymouth at the Stadium of Light was a fantastic place to play. Sunderland went up that year and the atmosphere was brilliant. Mid-week games under the lights at Home Park the atmosphere was always really good- Exeter when Sean Mc got sent off for them stands out. So, Home Park as my favourite ground.
Q. If you could go back and do one thing differently, what would it be?
A. I stayed at Blackburn too long- I was 21 when I left and hadn't played 1st team football. They had money to spend at the time with Jack Walker as the benefactor- they signed Jason McAteer for £4mn from Liverpool, Cristian Daily for £6m from Derby and when Jeff Kenna the right back got injured, they played both of them at right back. As mentioned previously I got a great schooling there, but I definitely stayed too long.
Q. What advice would you give to any young player coming into the game?
A. Nothing has really changed so old-fashioned values such as work hard at your game, show a good attitude and don't take anything for granted. And enjoy every minute as it passes by very quick.
Q. And finally. What was the toughest away ground to play at?
A. Cardiff at Ninian Park was a pretty tough place to play at- an old-style ground. Upton Park- West ham beat us 5-1 there and it could have been more!
GREEN ARMY!
THANK YOU FOR TAKING PART
PAUL HART
Player of The Month Archives