Player Of The Month May/June 2020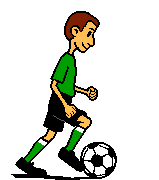 EVERY MONTH WE TRY TO FEATURE AN INTERVIEW WITH A PLAYER
On the 24th anniversary of our Wembley win we have an interview with one of our own, the Legend who is Martin Barlow.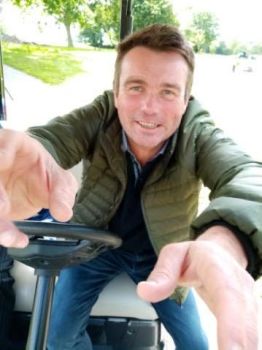 Q. What was your most memorable match whilst at Plymouth Argyle?
A. Play offs against Colchester. Such an exciting game, which also took us to Wembley.
Q. Who was the best Argyle player you played with and why?
A. Steve McCall, because although he didn't have pace, he made up with his vision, passing and the ability to read a game. Steve taught me so much..
Q. Who was your toughest opponent and why?
A. Stuart Pearce and Julian Dicks because they were both tough as f#%k.
Q. You must have an amusing story you could share with us about your time at Argyle?
A. As an apprentice we had to wash and dry the kit. For some reason Damien Davey thought it would be funny to put me in the dryer, I think it was because I was 6ft, anyway I agreed to two spins, climbed in and Dames went too far and spun me for a whole minute which left me fearing for my life I had no option other than to kick and smash the dryer window and escape, whilst Dames was roaring with laughter.......it soon became apparent I lost at least 3ft in height whilst in the dryer. Thanks Dames. True story.
Q. Now you are no longer playing football how do you occupy yourself?
A. When I finished professional football I had some shitty jobs, even broke my leg in three places whilst working as a, labourer on a building site. I am now lucky enough to work for Rogers of Plymouth (Crownhill) selling cars, which i really enjoy. So if anyone is looking for a car it would be lovely to see you.
Q. Can you recall your most embarrassing moment?
A. Playing at Wembley, the ball came to me and I was eagerly looking to see who I could pass it to, forgot about the ball a little bit and it rolled under my foot and went out for a throw in.
Q. Were you always destined to be a footballer?
A. Not sure if I was destined, but as a kid worked hard, got myself to training and went for trials. The late Malcolm Musgrove said to me 'it's better to be a lucky player, rather than a good player'. I didn't realise how true that was until later on in my cateer.
Q. Who was the best manager you ever played under and why?
A. Too many to name only one, but must mention Ken Brown for giving me my debut and David Kemp for how to battle in a game.
Q. What was your pre-match routine? E.g. lucky item, superstitions?
A. I always put my right boot on first, clearly in some games I must have put my left on first.
Q. If you could change or amend one law of the game or introduce a new one to benefit modern-day football, what would it be?
A. Take VAR away and make the offside rule so it's an advantage for the centre forwards.
Q. Who was the biggest influence on your career and why?
A. Terry and Marilyn Fallon. Two kind people who picked me up for match days and cooked me pre match meals of beans on toast so I could play football.
Q. If you could choose any player in the world you would have liked to have played with, who would it have been?
A. Without doubt Paul Gasgoine.
Q. You are hosting a dinner party and can invite 6 famous people. Who would you invite and why?
A. All the page 3 girls for their intellectual conversation, obviously.
Q. Who was the worst dressed player during your time at the club?
A. Adrian Burrows and his shiny suits.
Q. The coronavirus pandemic has resulted in the suspension of football. Do you think we will finish this season and what are the implications on next season?
A. The premiership will finish and any implications are unkmown.
Q. Who was your favourite player while growing up and did you model yourself on anyone?
A. Kenny Daglish, and because of Corona I am sporting Kenny's hair style right now.
Q. What was your favourite ground?
A. Home Park because of the amazing fans.
Q. If you could go back and do one thing differently, what would it be?
A. Not sign for Exeter, I got released from Argyle and had a mortgage to pay, but it wasn't worth the stick I got, breaking my leg in three places was more pleasant.
Q. What advice would you give to any young player coming into the game?
A. Practice, practice and practice, but more importantly enjoy the moment, it's a short career and a chance of a lifetime.
Q. And finally, what was the toughest away ground to play at?
A. Millwall and West ham, fans were very intimadaing and I may have pooped my pants a little.
THANK YOU FOR TAKING PART
PAUL HART
Player of The Month Archives